Bathroom & Vanity
Enjoy a beautiful and functional bathroom
Bathrooms & Vanity
Your bathroom should be a sanctuary. From a simple vanity upgrade to a full bathroom renovation, Dana Kitchens designs, manufactures and installs bathrooms to suit your style.
Our Brisbane-based in-house designers will work with you to create a beautiful and functional bathroom. We can create custom vanities, mirror designs and fittings, using high quality and specially-sourced materials, resulting in a bathroom that meets your needs and budget.
Our ability to design and make your fixtures and fittings in our workshop, and source the best possible materials for your project, means that we can deliver a bathroom and vanity that is truly custom-made for you and your style. We will work with you every step of the way to deliver a bathroom that you want to relax in.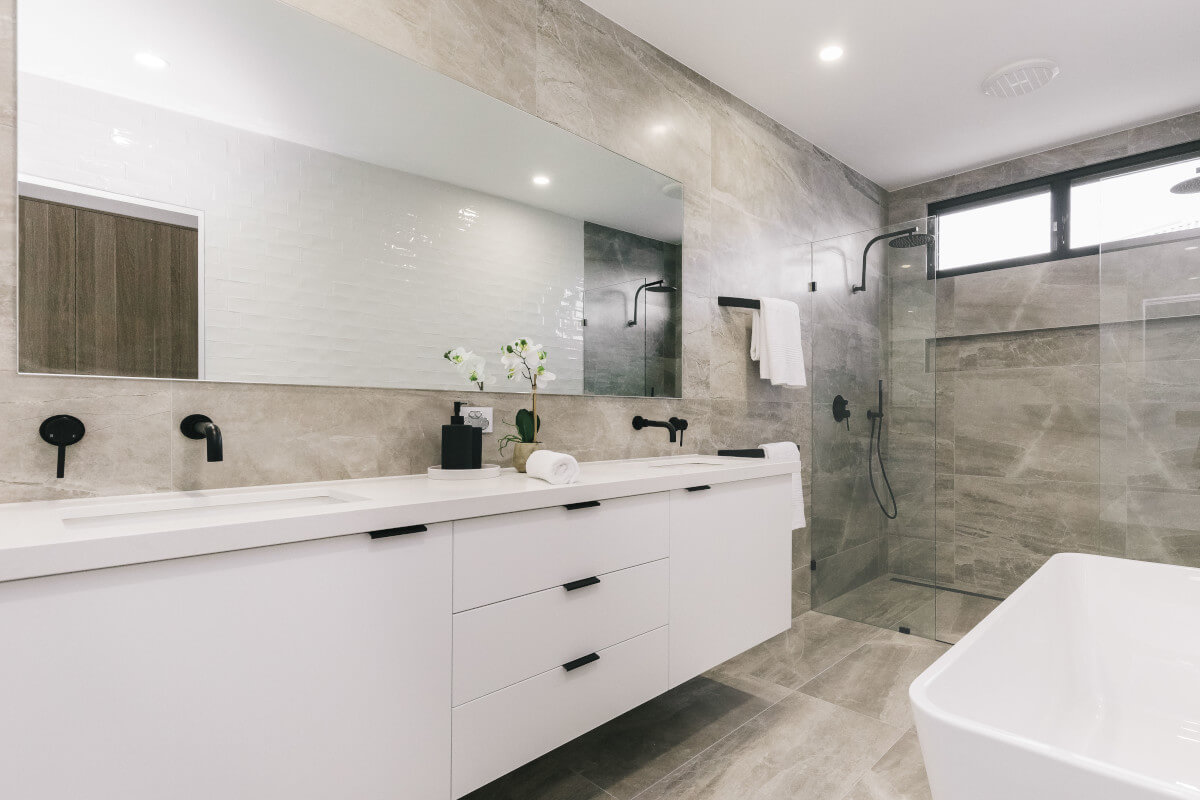 Custom Design
Our in-house design team will work with you to ensure your bathroom reflects your style and meets your needs and budget.

We Take Care Of Everything
We manage all aspects of the project, including other trades, to make the process as smooth as possible for you.

High Quality
We manufacture onsite in our workshop, using materials sourced specifically for your project, to deliver a high-quality bathroom.

Quality Customer Service
Our exceptional customer service means you are informed every step of the way and know what to expect from us.
"I have had the pleasure of working with Bo and the team at Dana on several projects in my home over the past 18 months. Cabinets, Kitchen and Bathroom. I will never again use pre-fabricated, budget, bulk produced products that leave a hole in your pocket and an elephant in the room. If you're looking for the best high-end finishes, tailor made to your design specifications then Dana is for you."
Karen Phillips
Kitchen and bathroom renovation in January 2018