Laundry
Create a fresh and functional room
Laundry
A well-designed laundry can transform your room into an enjoyable space. Dana Kitchens can design a laundry that is tailored to your needs and intended use.
Whether you need more cupboard or bench space, or a more functional layout, we'll work with you to identify your challenges and needs. Then we'll incorporate your ideas, to design, manufacture and install a solution to improve both the appearance and the practicality of your laundry.
We will set up your laundry in our workshop for you to inspect and interact with, ensuring you're satisfied that it meets your needs before we install it. We will work with you every step of the way to deliver a functional and attractive laundry that you actually want to spend time in.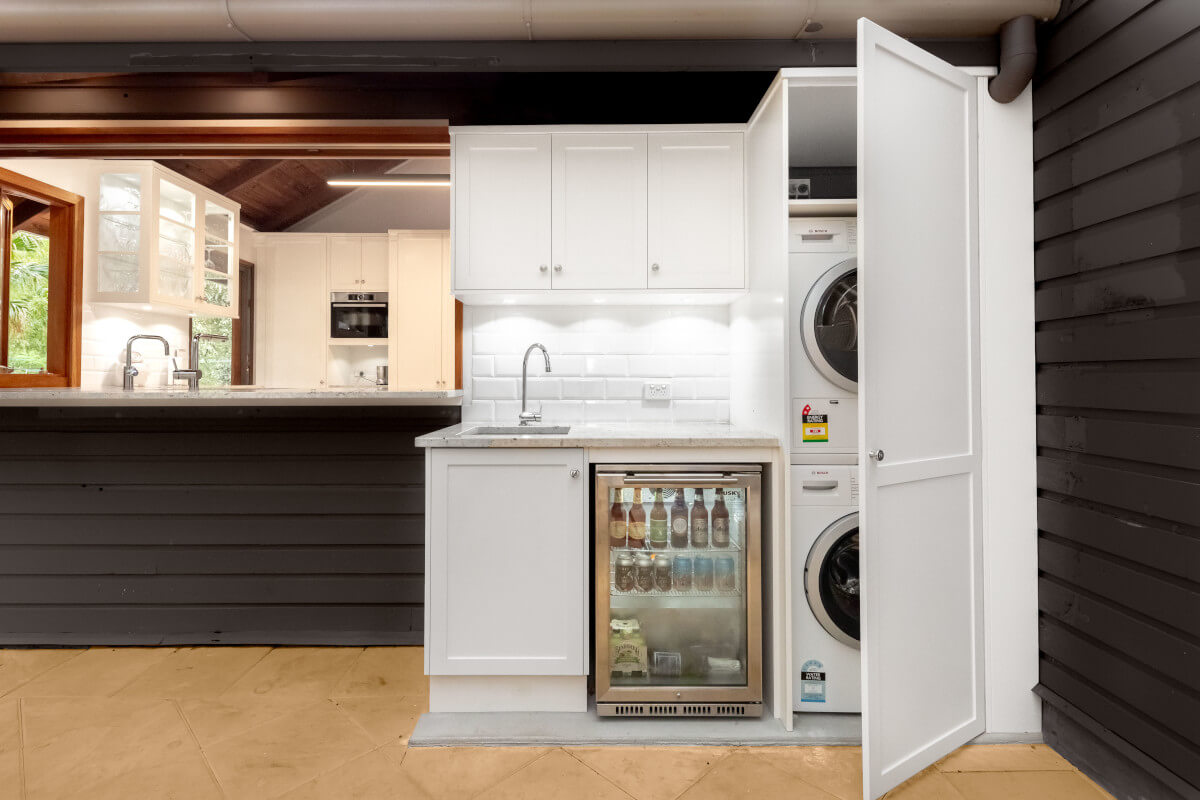 Tailor Made Solution
By working with you to identify how you want to use the space, we can design a solution specific to your needs

Custom Design
A custom-designed and manufactured laundry will make the space more attractive and efficient

High Quality Craftsmanship
We manufacture onsite in our workshop, using materials sourced specifically for your laundry, to deliver a high-quality result

We Take Care Of Everything
We manage all aspects of the project, including other trades, to make the process as smooth as possible for you
"We used Dana 24 years ago & loved their work. So when we decided to do an ensuite/WIR plus laundry reno, we asked them again. And we weren't disappointed. Bo & Paul & their team are very thorough & professional providing innovative ideas & an excellent end product."
Anna-Lena and Lynsey Moore
Ensuite, walk-in-robe and laundry renovation in April 2018