Wardrobes
Practical, custom-built storage solutions
Wardrobes
Giving your bedroom a makeover or organising your wardrobe can transform how you feel in these rooms. Dana Kitchens can design, manufacture and install custom cabinetry in your bedroom, wardrobe or walk-in wardrobe to make the space more attractive and functional.
Using a variety of materials to reflect your style and preferences, including natural timbers or laminates, custom cabinetry and shelving can be practical while adding to the ambience of the room.
We will work with you to identify your needs and how you want to use the space. Then we'll create a custom solution that is unique and functional, delivering on quality and budget. The end result will be a wardrobe you can really use and enjoy.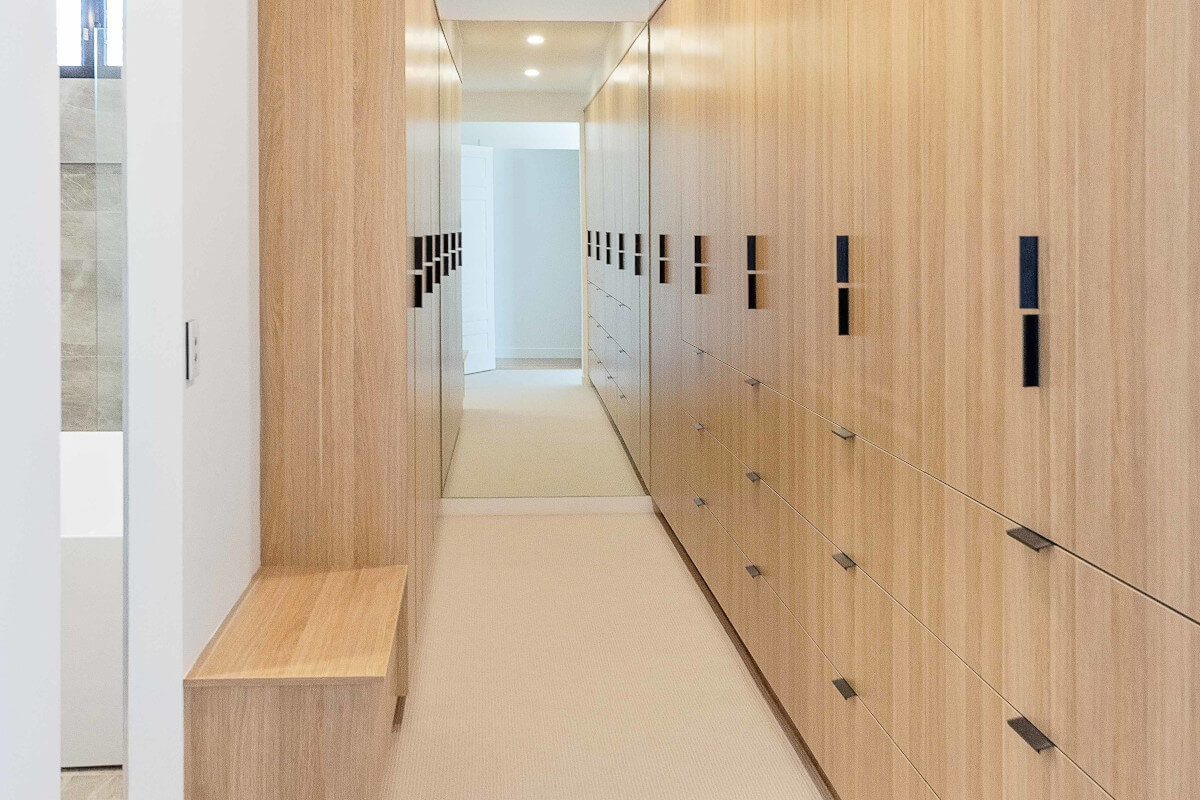 Extensive Range
We can create styles to suit your home or personal preferences, ensuring your bedroom is a space you enjoy

Custom Design
Designing wardrobes to suit your needs results in a functional end-product

Practical & Beautiful
Custom wardrobes are made to fit the space, ensuring practicality meets appearance
"We love our kitchen and wardrobe. It was a pleasure to work with Bo and Paul and their team; from design to installation everything ran smoothly. Timing was clearly explained, and kept to. We had clarity and confidence at each step, with design, cost and integration with other work going on in our house. We would definitely recommend Dana Kitchens to anybody looking to build or renovate their kitchen or wardrobes."
Max Thorne
Kitchen and wardrobe renovation in April 2017